Is Your Swim Club Website listed on this website?

Please email us regarding adding a Swimming Club Website link or making changes your listing. Include the name of your club, a link to your website, what state you are in and a brief description about your swimming club.

Alice Springs Swimming Club
Alice Springs, NT 0871
Objectives of the Alice Springs Swimming Club are to promote and encourage the sport of swimming in Alice Springs.

Casuarina Storm Swimming Club Inc
Top End Storm Swimming and Casuarina Croc's Swimming Club have merged together to make Casuarina Storm Swimming Club Inc. ABN 32 990 938 007. Casuarina Storm swimmers have access to both long and short course training facilities, to cater for serious competitive swimmers or adults , children and toddlers requiring learn to swim lessons. Both venues include dry land training, Palmerston venue holds Crossfit classes and Casuarina Club house has gym facility.

Casuarina Storm Swimming Club is the largest most successful squad in the Northern Territory, come join our Club and learn to be the best you can , with Peter Brasher's team of coaches. Please contact us at casuarinastorm@gmail.com for further details.

Darwin Swimming Club
Darwin Swimming Club has been operating from the Parap Swimming Pool since 1960. We provide squads to suit all ages of children (above learn-to-swim level) and young adults, catering for a range of needs and abilities from fitness and development through to competition at Club, State and National level. The Northern Territory swimming season extends from August to May each year. For more information email darwinswimclub@gmail.com or visit Swimming NT at www.nt.swimming.org.au

Nightcliff Swimming Club
Nightcliff Swimming Club is located at the Nightcliff Aquatic Centre on the beautiful Nightcliff foreshore. Nightcliff swimmers are known as Nightcliff Dolphins and we are a family oriented club.

We have a number of different squads to suit swimmers of all ability, ranging from our Minis up to our Gold Squad. We welcome your enquiry about joining our Club.

For further information please contact our Coach, Amanda Bagley, on 0408 843558

Our contact details: nightcliffswimmingclub@hotmail.com
Nightcliff Swimming Club, Nightcliff Aquatic Centre, PO Box 1295, Nightcliff NT 0814
Palmerston and Rural Swimming Club Inc.
Palmerston, Northern Territory, 0831 Palmerston and Rural Swimming Club Inc. commenced training at the Palmerston pool in 1988 and is a family orientated swimming club which caters for all levels of swimming from the age of 5 upwards. Coaching levels include SWD – Inclusive, Masters, Juniors, Target squads or just social swimmers. Located at the tree lined Palmerston Aquatic and Lifestyle Centre run by the YMCA of the Northern Territory Corner Tilston Ave & Bonson Terrace Moulden. Contact us via email at info@palmerstonsharks.com.au or Palmerston Sharks Swimming Club - Darwin NT

Come swimming with us, get fit and make new friends..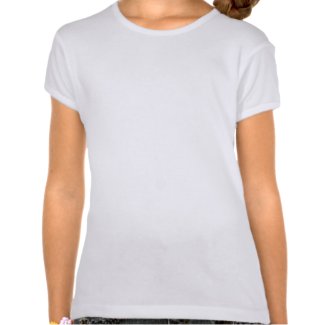 I Love Swimming by swimclub